What you need to know
A new leak corroborates previous rumors that the Pixel Watch 2 will have a skin temperature measurement feature.
Google's next smartwatch could also include improved stress tracking, heart rate tracking, and the ability to detect seven workouts and track pace.
The Pixel Watch 2 could also have a Safety Check option, the same as Pixel phones.
The Google Pixel Watch 2 is shaping up to be a great smartwatch, with a focus on health and fitness tracking as well as safety features, according to a new leak.
Reliable leaker Kamila Wojciechowska, in collaboration with 91mobiles, claims to have obtained official Google documents revealing all the new features of the Pixel Watch 2. The leak also comes with a marketing video that shows the smartwatch's new capabilities, and it looks like the Pixel Watch 2 will fix the original's shortcomings and add some new sensors.
It was previously rumored that the next Pixel Watch would include a skin temperature sensor, and the leaked video corroborates this information. However, the feature may not be available in all countries, most likely due to regulatory differences.
The wearable device could also feature a new cEDA (continuous electrodermal activity) sensor for stress tracking, supposedly powered by Fitbit's stress management system. So, if the watch senses that you're stressed, it'll ask you how you're feeling and give you tips on how to relax.
It also looks like the Pixel Watch 2 will have improved heart rate tracking thanks to Fitbit's multi-path heart rate sensor. This sensor is expected to be more accurate than the one on the current Pixel Watch, especially during exercise.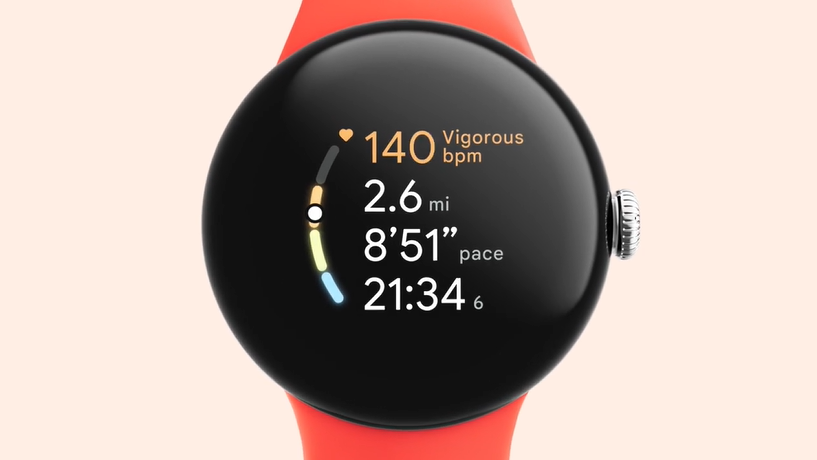 Additionally, the next-generation Pixel Watch is supposed to detect seven workouts, including running and cycling. There's also a pace-tracking feature, which should be useful for runners and cyclists, allowing them to track their pace and ensure they're on track.
The Safety Check feature is another welcome addition to the Pixel Watch 2, if the rumor is accurate. It will allow users to quickly and easily check their safety settings and share their location with trusted contacts in an emergency.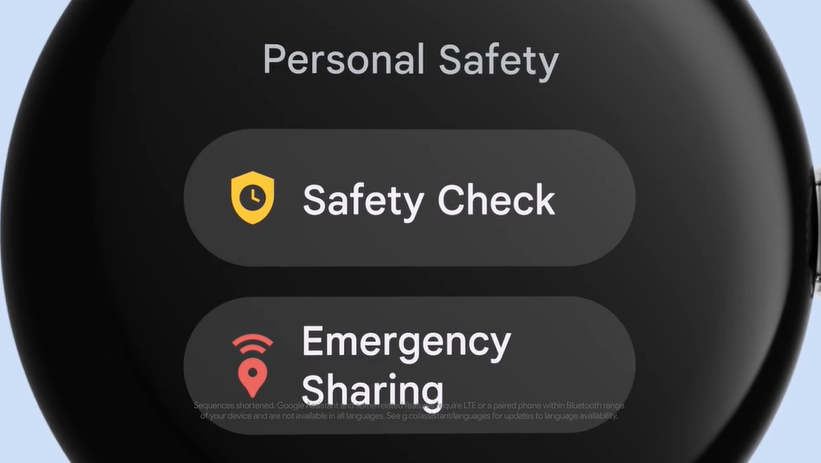 In terms of battery life, the leak confirms previous rumors that the Android smartwatch would have a 24-hour battery life with Always-on Display enabled. It takes about 75 minutes to charge the Pixel Watch 2 for a full day of use, per the leak, but the overall battery life is said to be about the same as the original Pixel Watch.
Despite all of these new features, the Pixel Watch 2 is expected to retain the original model's sleek design, which should please fans of the Pixel Watch's minimalist aesthetic.
The Pixel Watch 2 is expected to have an all-aluminum body with a slightly different back to accommodate the new sensors. It will presumably come in four colors: Bay, Obsidian, Hazel, and Porcelain. And unlike the first-generation release, Google is reportedly adding India to the list of countries where the Pixel Watch 2 will be available.