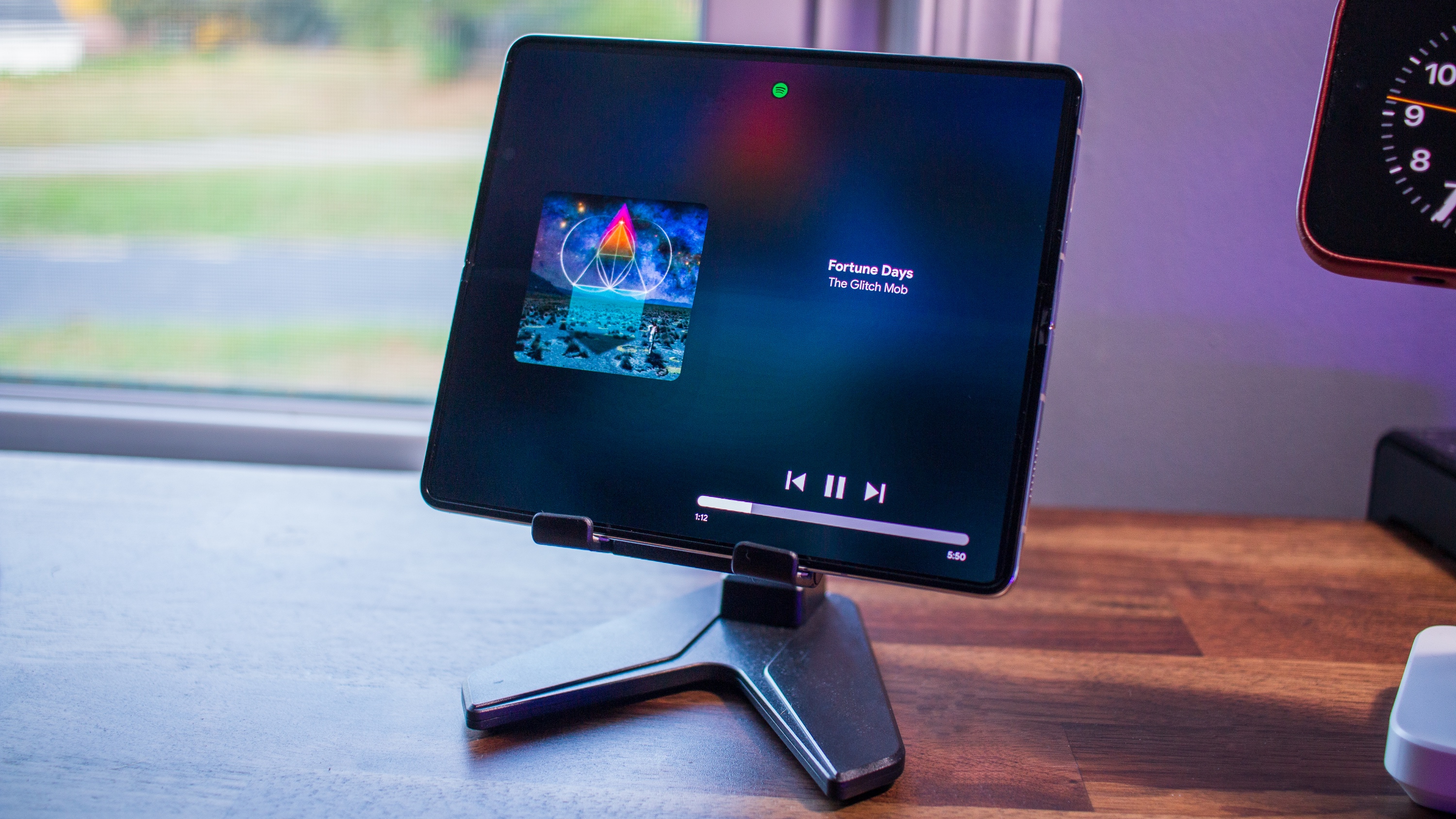 What you need to know
A Redditor dove into Spotify's code and discovered new evidence about its HiFi tier which could cost $20 a month.
The tier would feature CD-like lossless audio quality, AI software for playlists, and mixing tools.
Spotify announced its HiFi tier was still on the way despite it facing a disheartening delay after it was originally announced in 2021.
A once long-lost Spotify tier has apparently shown itself again, signaling its arrival could actually happen.
Hypixely posted on the Spotify sub-Reddit evidence that the company is likely working on rolling out its new "Supremium" HiFi streaming tier (via The Verge). According to their findings, the "more expensive" tier is referred to as "Nemo" internally and could cost consumers $19.99 when it finally debuts.
Moreover, the deep dive unearthed some information on what the plan could include. It appears that Spotify will provide 24-bit lossless audio with the claim that their technology has no lag or delay. Consumers could gain the ability to create playlists through AI, as well, which could be a reference to Spotify's AI DJ.
The higher tier is said to offer thirty hours of audiobook listening "every month" and advanced song-mixing tools like re-structuring your playlist based on BPM. Regarding the audiobooks, if this plan comes together as discovered, the listening time would be a ten-hour increase compared to what Premium users currently have.
The new Spotify "Supremium" Plan with Lossless and more from r/truespotify
Additionally, some extra mixing tools involve smooth song transitions and filtering your playlist based on mood and genre.
Lastly comes the mention of "Soundcheck." Apparently, Spotify describes it as a feature that "tells you about your listening habits and discover what mix of sounds is 'uniquely you.'"
Spotify's new Supermium, or HiFi tier, has been an idea the company has held onto for around two years now. The music streaming service had delayed its new, higher tier after stating, "The industry changed and we had to adapt." Spotify's co-president Gustav Söderström stated the tier was still coming, but they wanted to "do it in a way where it makes sense for us and for our listeners."
The cost was also an aspect the platform took into heavy consideration.
The new tier is said to provide lossless, CD-like music quality for consumers. Spotify was originally supposed to release this new tier in 2021, but after Apple Music released its own lossless audio, followed by Amazon, it was clear (at least to Spotify) that the scope of the HiFi tier needed to go back in the oven.
For now, it's unclear when Spotify plans on releasing its HiFi tier. What we do have is a statement obtained by The Verge from a spokesperson, which reads, "At Spotify, we are constantly iterating and ideating to improve our product offering and offer value to users," adding that the company doesn't comment on speculation, nor does it have anything new to share.